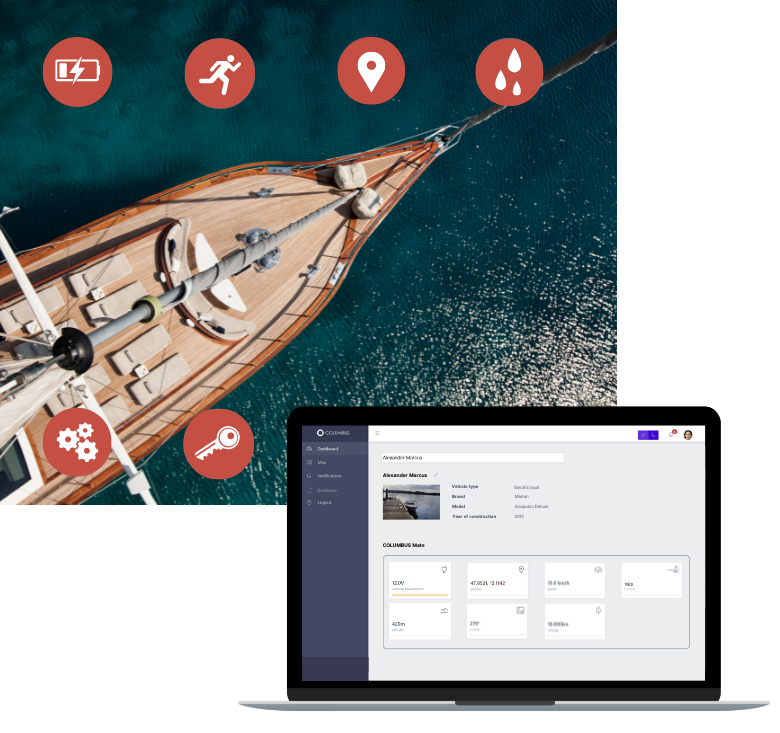 We enable charter companies and OEMs to get
valuable data

about their boats.
---
Under the COLUMBUS CONNECTED BOAT brand, we offer tailor-made connected services for charters and OEMs. With our state-of-the-art technology, we can, among other things, call up position and route data, detect damage and calculate the point at which the battery will be discharged at an early stage. With our services we increase safety on the water - for both the boat owner and the charter company. OEMs can install our technology ex works and use our white-label front end. Suppliers can use our services to make their devices smart. Data can be displayed directly via our COLUMBUS app.
---
state-of-the-art IoT technologie
automotive standard
expandable and highly scalable
worldwide network coverage
customer specific cable sets (by e-vein)
OUR SOLUTION
OUR SOLUTION TO DIGITIZE CHARTER COMPANIES, OEMS AND SUPPLIERS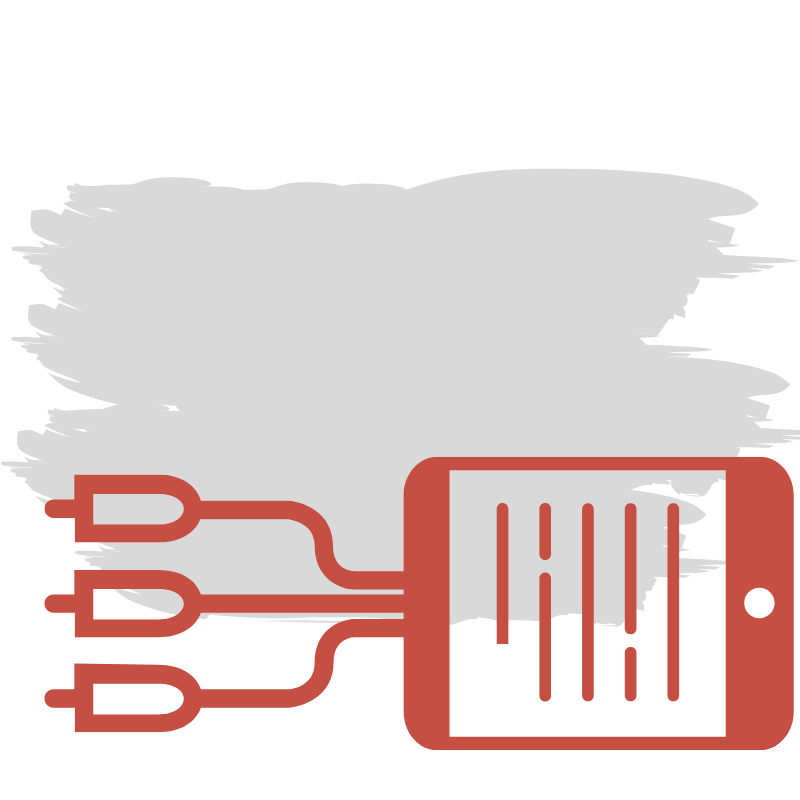 Hardware and customized cabling
No boat is like the other. That's why we also supply custom-fit and individualized cables from e-vein. So we guarantee that we really support every boat.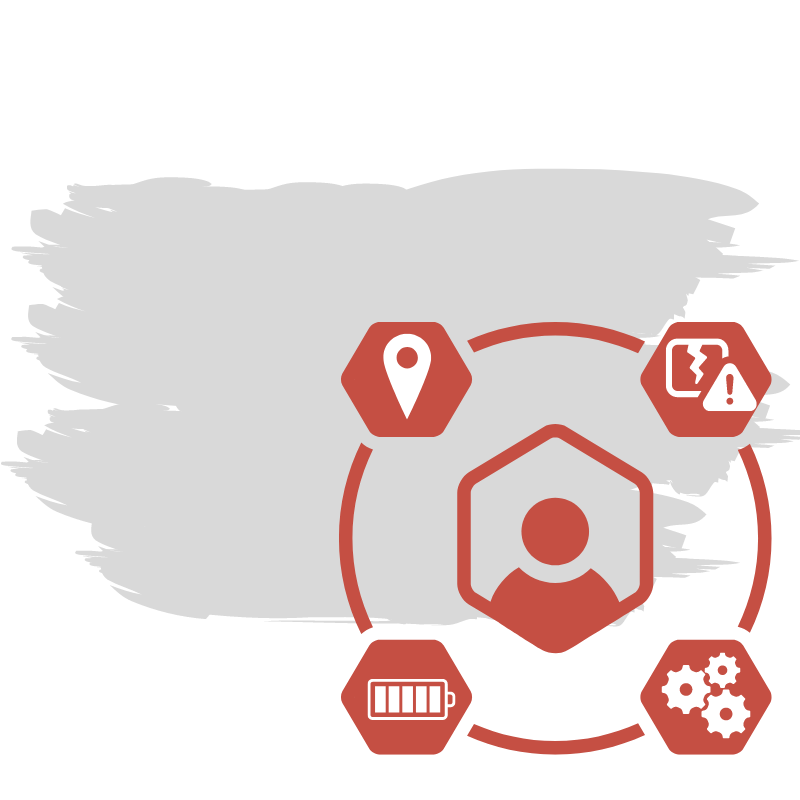 Connected Services that meet your need
From live location data to real-time alerts for slipping and battery discharge to remote control: With our services, charters and OEMs know what is happening with their boats at all times.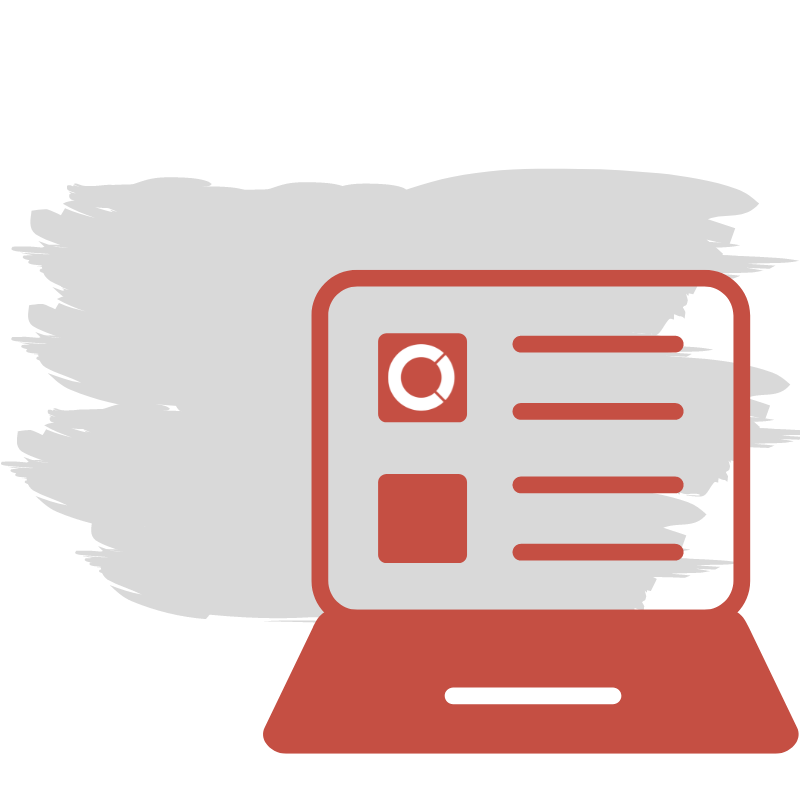 COLUMBUS fleet portal
With our COLUMBUS fleet portal, fleet managers have an overview of all boats and can take action before it's too late. All boat data is collected in our portal and can be analyzed here.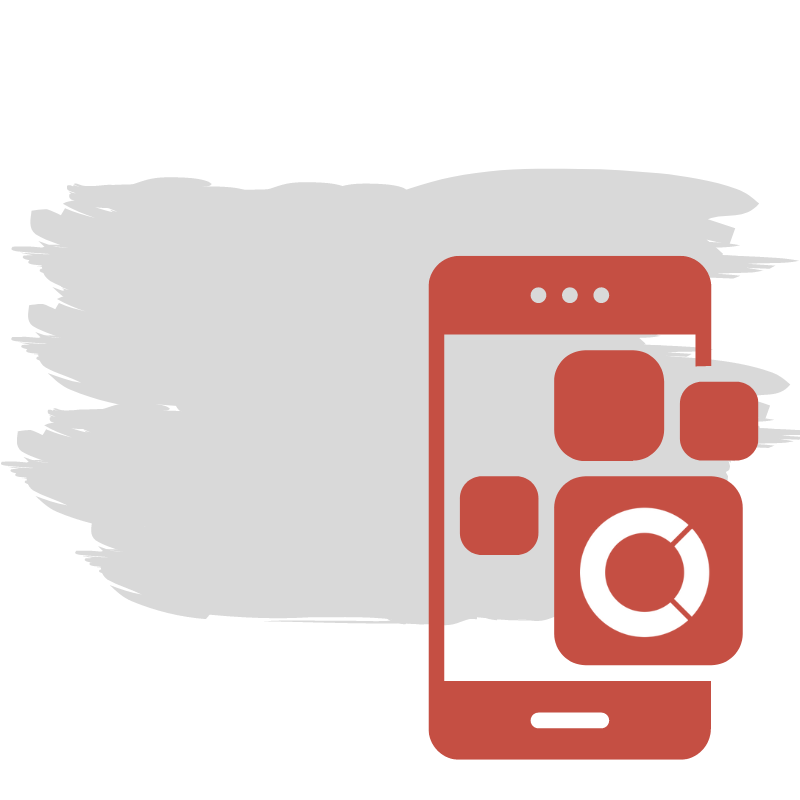 COLUMBUS app
With the COLUMBUS app, you have all boats with you at all times, even when you are on the road. The app is also used to easily connect devices to boats.
SERVICES
CONNECTED BOAT AND FLEET SERVICES
Damage detection

---

The damage caused by collisions on the boat is enormous. Especially when these are not discovered and therefore cannot be assigned to a customer, many charters experience financial losses. With our services, impacts are automatically detected and recorded in the portal. You can also use the app to get information in real time. Automated damage detection thus leads to enormous savings potential for charter companies.


---

Position data

---

Always keep an eye on your boats – with our (live) location and route data. Locations can be easily shared and particularly memorable routes can be saved. On the one hand, this guarantees safety on the water and – which should not be neglected – a nice holiday review for charter customers.


---

Battery data

---

Keep an eye on the battery live and become active long before it is completely discharged: The current status of the battery can be called up at any time via the portal and the app. It should be particularly emphasized that the time of the expected discharge is automatically calculated and communicated.


---

Real-time notifications

---

Get informed live on your mobile phone in case of damage or other dangerous situations. Fleet managers can also be informed when a special boat is near the port and a boat return is therefore imminent.


---
Our COLUMBUS fleet portal offers extensive functionalities for fleet managers. The COLUMBUS app can be used in many different ways: both for monitoring individual devices, such as the propulsion system or other electronic devices, as well as for entire boats and fleets.
OPERATING HOURS (HARDWARE) > 100000